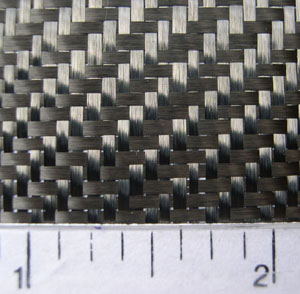 Jinsor-Tech Industrial Corporation was founded in 1998.A high-technic fibers and fabrics manufacturer,supplier in Taiwan follows the market trend to develop various advanced fiber fabrics to our worldwide customers. The products applications are for composite industry,protection industry,construction industry,heat insulation industry,environment protection industry and decoration fabric application .
We have 6 products items as follows :

1.RFID blocking fabric and foil
13.56MHz RFID blocking fabric,125KHz RFID blocking foil,radiation proof fabric .
Application are for 1.RFID blocking wallet. 2. RFID blocking leather card case , 3.RFID blocking passport bags and holder ,4. Electric magnetic shielding parts. 5. Radiation proof curtain.

2.multiaxial carbon fiber fabric
Multiaxial carbon fiber fabric,+45/-45,0,90 degree orientation ,150~1200gsm with Toray (Torayca) 12k carbon spread tow
Application are 1. carbon fiber yacht parts. 2. carbon fiber Wind turbine blade. 3. carbon car parts: hood,front fender,steering wheel,gear shift,mirror cover,trunk cover. 4. carbon boat parts:mast,kayak,loom blade,boat shell. 5. sporting goods parts:snowboard,skateboard,skiboard. 6. construction retrofitting:carbon fiber reinforced building and bridge and factory base.

3.Ultra high temperature insulation fabrics
Kevlar fiber felt,PBO(Zylon) fiber felt,Nomex fiber felt, oxidized PAN carbon fiber fabrics.,ceramic fiber fabrics.
Application are 1.heat proof gloves, 2.conveyor felt belt, 3.heat proof pad, 4.heat gases filtration. 5.heat oven insulation. 6.heat pipe insulation. 7.electric arc proof.

4.Carbon fiber fabrics
Metallic glitter Carbon fiber fabrics,colored metallic fiberglass fabrics, carbon kevlar hybrid fabric,carbon fiberglass hybrid fabrics,carbon UD fabric,Jacguard carbon fiber fabrics.
Application are 1.Bicycle frame, 2.Sporting goods, 3.Shoes parts, 4.car parts 5.construction retrofitting, 6.boat parts, 7.electronic parts.

5.Kevlar fabrics & Vectran fabrics & PBO Zylon fabric & UHMWPE (Izanas) fabrics
Ballistic fabric,kevlar fiber fabrics,colored kevlar fabric,UHMWPE (Izanas)fabric,Vectran fiber fabrics,PBO Zylon fiber fabric.
Application are ballistic vest,ballistic jacket,ballistic panel,ballistic car,aerostat,outdoor tent and bags.

6.Advanced fiberglass fabrics
colored fiberglass fabric,colored metallic fiberglass fabric,Metallic glitter fiberglass fabric,Fiberglass fabric for surfboard.

7.Jinsor new fabrics products
Toray (Torayca) 12K carbon spread tow woven fabric,RFID blocking fabric,conductive fabric ,multiaxial carbon fiber fabric,3K carbon fiber fabric in honeycomb weave.